In the easyname Controlpanel you can go to Webhosting and then Email Boxes to view and manage your existing mailboxes.
You can now click on the white pencil icon Manage on the far right of the desired mailbox.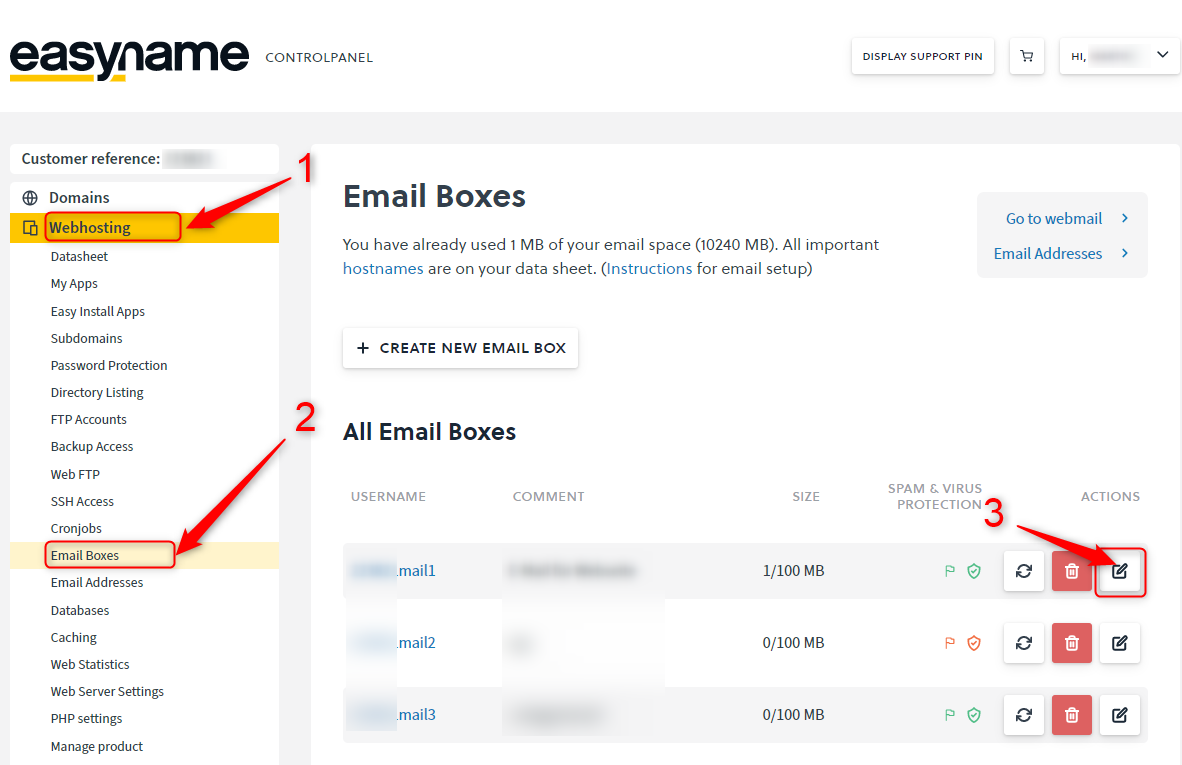 Now you are in the mailbox settings. Here you can set and save your password in the new password field.
You can also create a strong password using the Generate Password button below.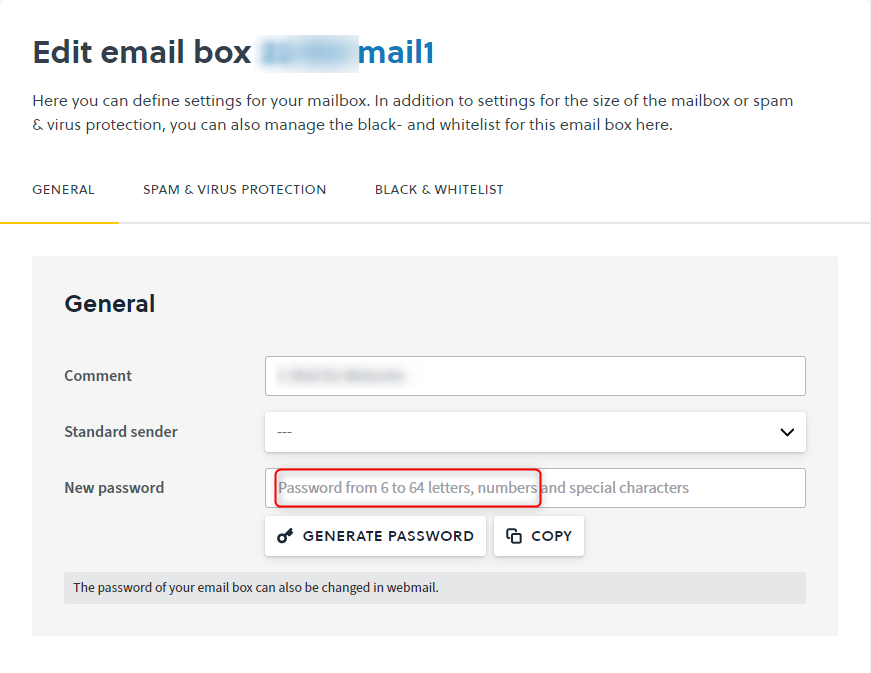 It is not possible to query the current password from the mailbox. You can only create a new one.
Feedback zum Artikel:
Enthielt der Artikel die Informationen, nach denen du gesucht hast?