What is an Email Box ?
Incoming e-mails are saved and managed in your e-mail inbox. You access your e-mails directly from your e-mail inbox. An e-mail box is always linked to an e-mail address. In the easyname control panel it is possible to connect multiple email addresses to one email inbox. That means you can access all e-mails sent to different e-mail addresses with one e-mail inbox. You can use a mailbox to retrieve e-mails that were sent to office@meinedomain.at, info@meinedomain.at and/or office@meinezweidomain.com, for example.
How can I manage my Email Box ?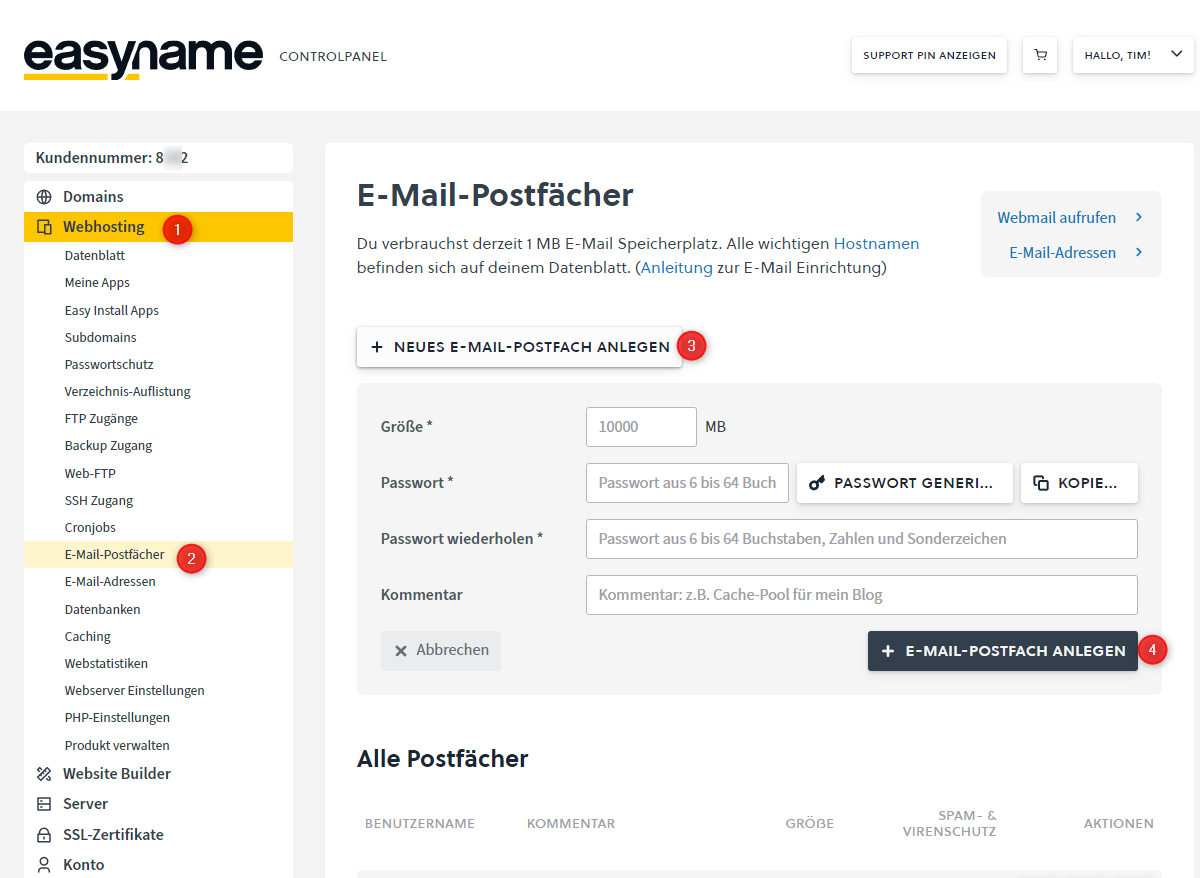 If you want to manage your email accounts, log in to your control panel. Click on [Web Hosting] and then on [Email Boxes]. All your mailboxes are listed in this view. Email mailboxes can be created, deleted and edited here.
Don't forget to link an e-mail address to a mailbox after creating it so that e-mails can be received at all!
How can I set/change the password?
To set or change the password, click on [Edit] (pencil icon) next to the desired mailbox.

Here you can reset the password for a mailbox, edit the size of the mailbox and - if a hosting product is available - activate anti-virus and spam protection for your mailboxes.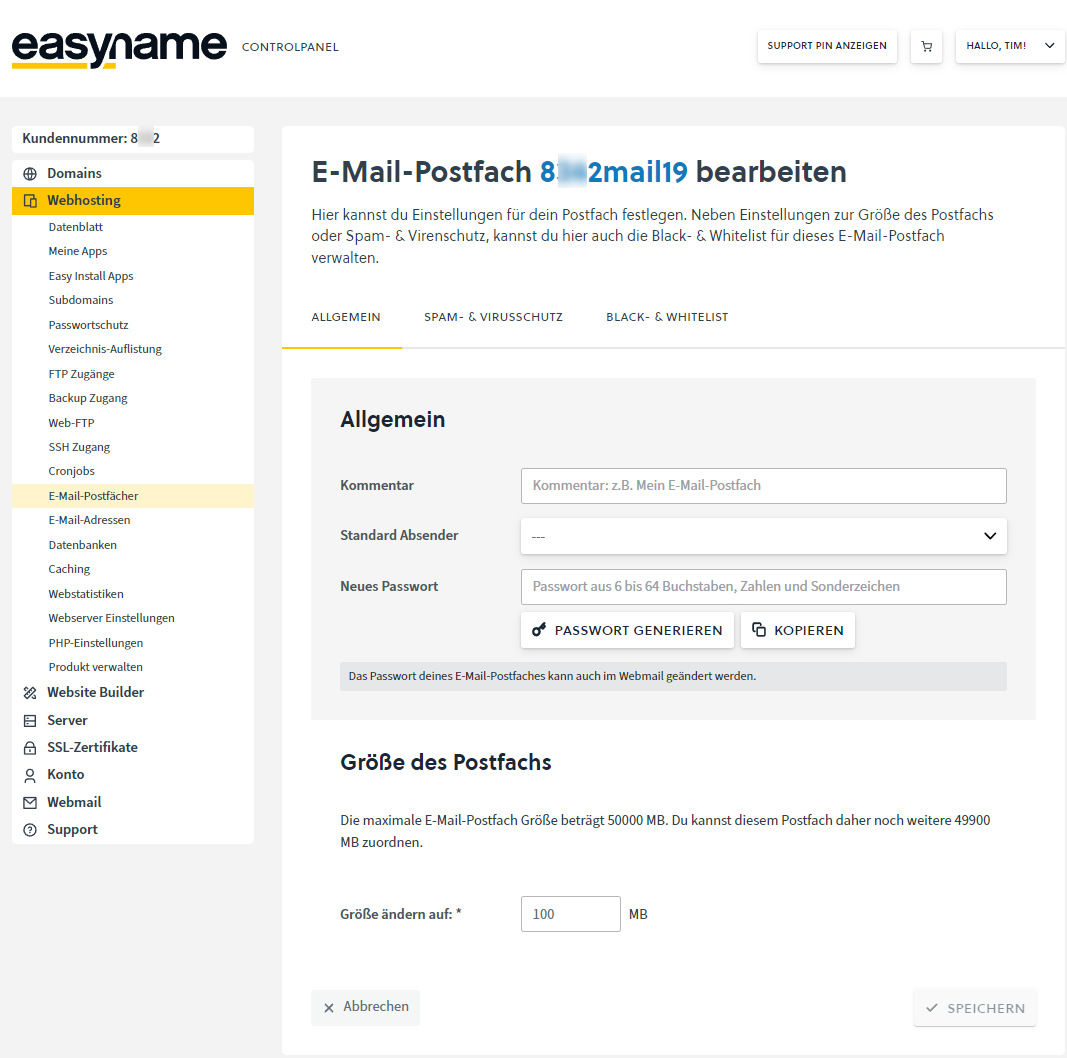 You can also change the password of the e-mail inbox in Webmail under [Settings] → [Password]

Feedback zum Artikel:
Enthielt der Artikel die Informationen, nach denen du gesucht hast?