If you want to change your mailbox password, you can do this in yourCloudpit. To do this, go to Manage on the webhosting to get to the webhosting overview.
Now select the Emails Tab on the left side. On the new submenu, click on Email Addresses.
All active email addresses are listed here. With the button Actions and then on Edit e-mail address you open the mail administration overview
When you get to the administration, you can slide the slider to the right to set and save a new password.
You can also use the key icon on the right to automatically generate a strong password.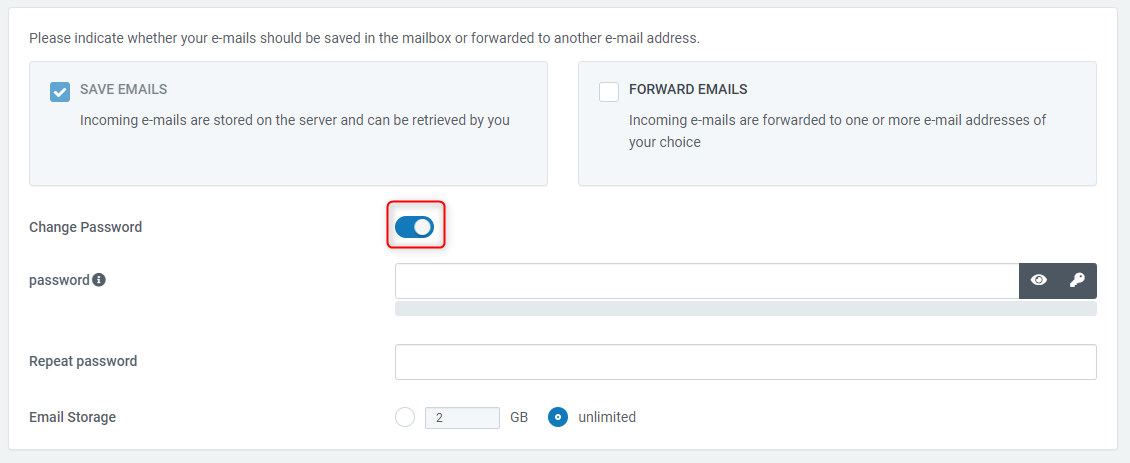 The current password cannot be read from the mailbox. It is only possible to set a new one.
Feedback on the article:
Did the article contain the information you were looking for?