You can manage the DNS entries in the control panel under Domains and then DNS.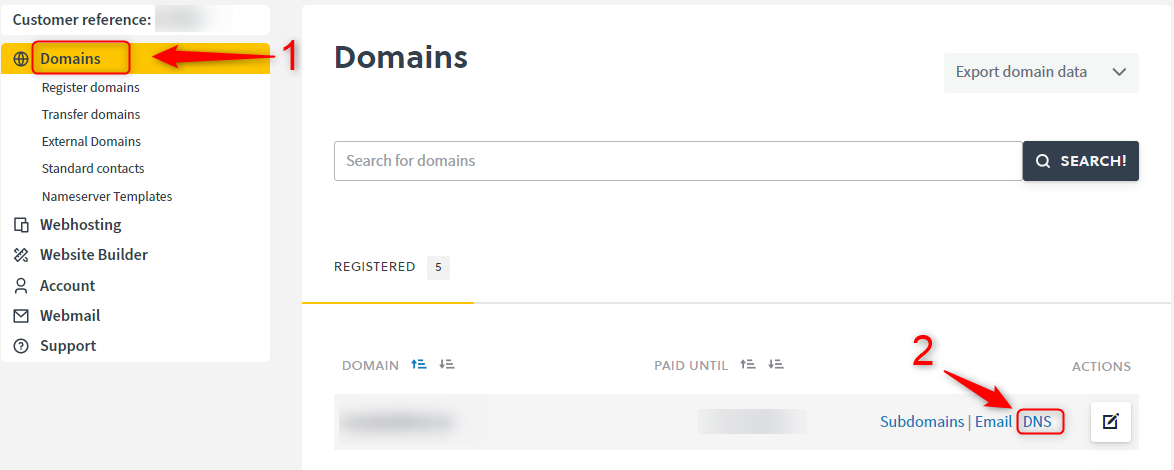 Here you can manage, create, delete and duplicate DNS entries.
The following DNS entries are available to you: A, AAAA, ALIAS, CAA, CNAME, MX, PTR, NAPTR, NS, SRV, TXT
Please note that the DNS entries of your domain can only be managed by easyname if the name servers of your domain are also configured on the easyname name servers.
Feedback zum Artikel:
Enthielt der Artikel die Informationen, nach denen du gesucht hast?