Sensational web hosting
No hidden costs,
not binding
The Perfect Starter Package
MEDIUM is the ideal hosting package if you want to create small or medium web projects.
Your advantages:
25 GB file storage
No traffic limitations
Disk space
Data traffic
Managed domains
E-mail addresses
POP3/IMAP & webmail
Immediately online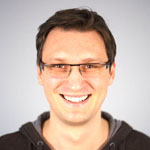 You can reach our competent support staffvia phone, e-mail or life-chat. We don't work with an external support service. All our team members are on location in our office in Vienna and offers great service in conjunction with our operational staff and developers.
As a expert hosting provider with more than 50.000 customers we know, that our service will satisfy the demanding requirements. In case you are not happy with our web hosting, we offer you a money-back-guarantee: Within 30 days, you can terminate your webspace. Your money will be refunded.
We have developed a controlpanel to manage your webhosting, domains and website builder. Your data will be saved securely on our own servers.
With more than 70 one-click-applications you can install software comfortably with easyname. You can install Wordpress, Joomla or TYPO3 with one simple click and focus on the content of your website. Have a look at all our one-click-applications: One-Click-Applications for your website
Our customers data is stored on our own servers in our high-performance data center in Vienna. We also operate sites in Frankfurt and Zurich. A redundant fibre glass connection as well as high end HP proliant servers with hardware RAID and at least 64 GB RAM offer optimal internet connection as well as 99,99 percent up time.
Your free website
Create your own website. Easy and for free.
The data center
Learn more about our state of the art data center.
Support
Our highly competent support team will help you quickly via email, live-chat and phone.
About easyname
Have a look at our data center
Learn more
Tour
Get to know the easyname controlpanel.
Try it out
Due to special offers, the transfer price may differ from the price of the new registration.
No responsibility is taken for any information on the availability status of a domain.