High-performance
Hosting
with plenty of features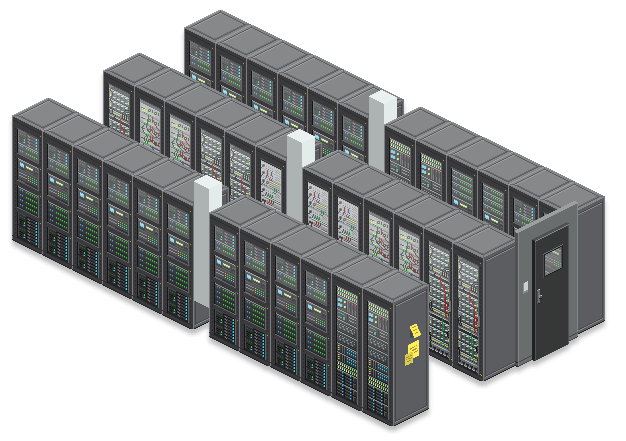 Powerful web hosting with 75 GB file storage
With unlimited traffic and ten databases, the Large-hosting is perfect for middle sized or bigger businesses. We offer 10 GB e-mail space and an unlimited amount of mail boxes and addresses.
With 100 FTP-access you can assign the rights to edit your website to your staff.
Our easyname support is happy to help you on how to utilise your hosting package. Should you have any questions, feel free to contact us.
To our hosting products
To the domain check
Disk space
Data traffic
Managed domains
E-mail addresses
POP3/IMAP & webmail
Immediately online
With more thatn 70 One-Click-Applications easyname offers free and practical applications to compliment your website, for example a CMS like or Joomla.
With e-mail we offer extensive spam and virus security, easy access to your emails via POP3, SMTP and IMAP, simple or with SSL encryption as well as practical extras like autoresponder, catch-all functions and black & whitelists.
For dynamic websites or onlineshops we offer MySQL and PostgreSQL as database systems, to manage data we offer external SQL access as well as phpmyAdmin and pgAdmin.
A great variety of add ons for developers, for example SSH Shell, Crontab/Cronjobs, GD Library oder SimpleXML.
Easyname is a high-performance provider. In case you want to change to better applications at a later time.
By upgrading to the hosting package Unlimited you can buy additional webspace at any time without restriction of any kind. We are happy to help you choose products tailored to your personal website and hosting needs.
Your website - no programming knowledge necessary
Test our website builder for free.
The data center
Learn more about our state of the art data center.
Support
Our highly competent support team will help you quickly via email, live-chat and phone.