You can access our webmail via two ways - directly by entering the corresponding URL or by accessing it via your Controlpanel or Cloudpit-interface.
Access via URL
Depending on your account-type you can access your webmail with different addresses:

Controlpanel: https://webmail.easyname.com

CloudPit: https://webmail.wh20.easyname.systems
If you're a former customer of Sprit.org, Webspace.at/Webagentur.at/Domainname.at or Adino.at, your webhosting is located in Cloudpit.
If your hosting is located in the Cloudpit your email-adress is your username.
If your hosting is located in the controlpanel you can either use your email-adress or your mailbox-ID (e.g. 1234mail1) as your username.
This only concerns hostings in the controlpanel:
Please keep in mind that without an assigned email-adress you can't access any mailbox.
If more than one email-adress is associated with one mailbox, you have to use the mailbox-ID as the username.
Access via controlpanel or Cloudpit
Regardless of whether your hosting is managed in the control panel or in Cloudpit you can access the webmail via both tools. In the control panel, the webmail is linked several times - once in the menu as the penultimate item and then in the submenu mailboxes as well as in the email addresses.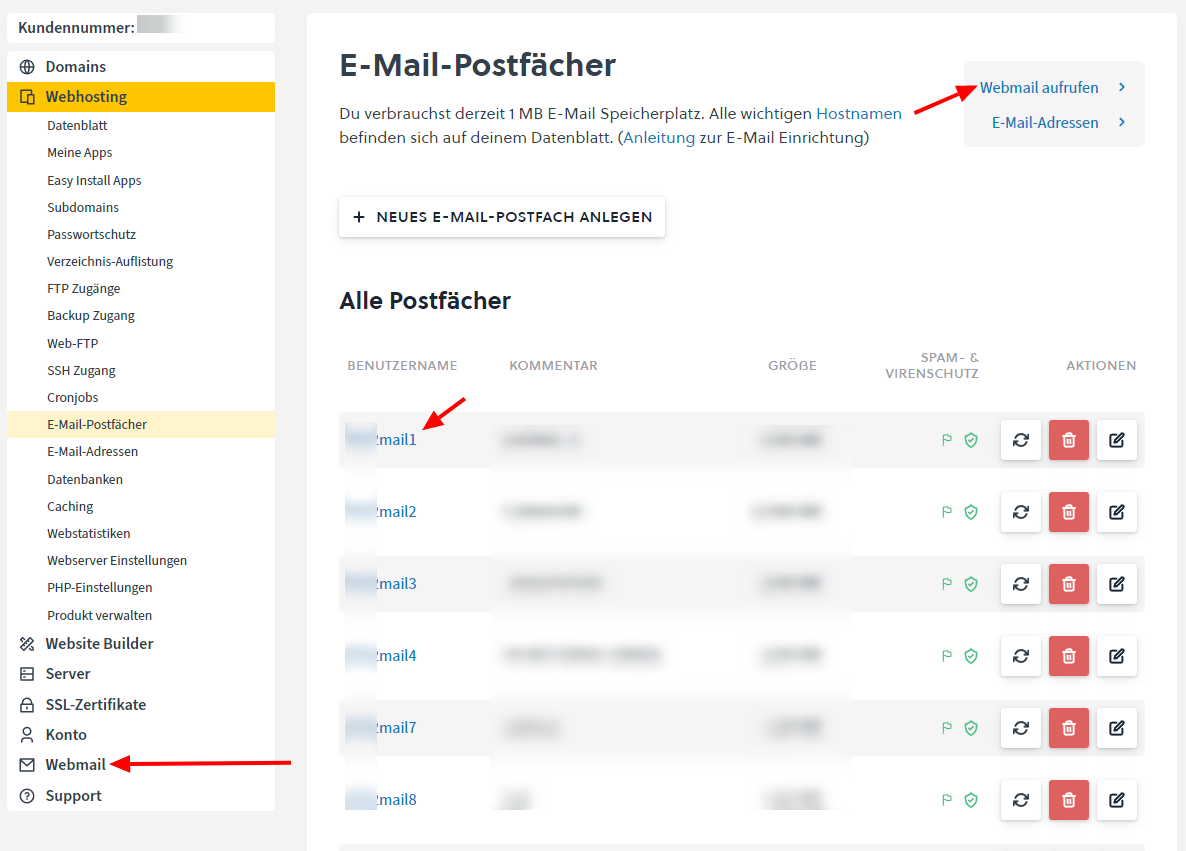 In Cloudpit you can also access the webmail either directly from the mail menu or in the overview of the created e-mail addresses. To do this, click either on the Webmail menu item in the e-mail menu or on Call up Webmail in the overview of created e-mail addresses.
Feedback zum Artikel:
Enthielt der Artikel die Informationen, nach denen du gesucht hast?