Navigate to the management of your web hosting by clicking on the "manage" link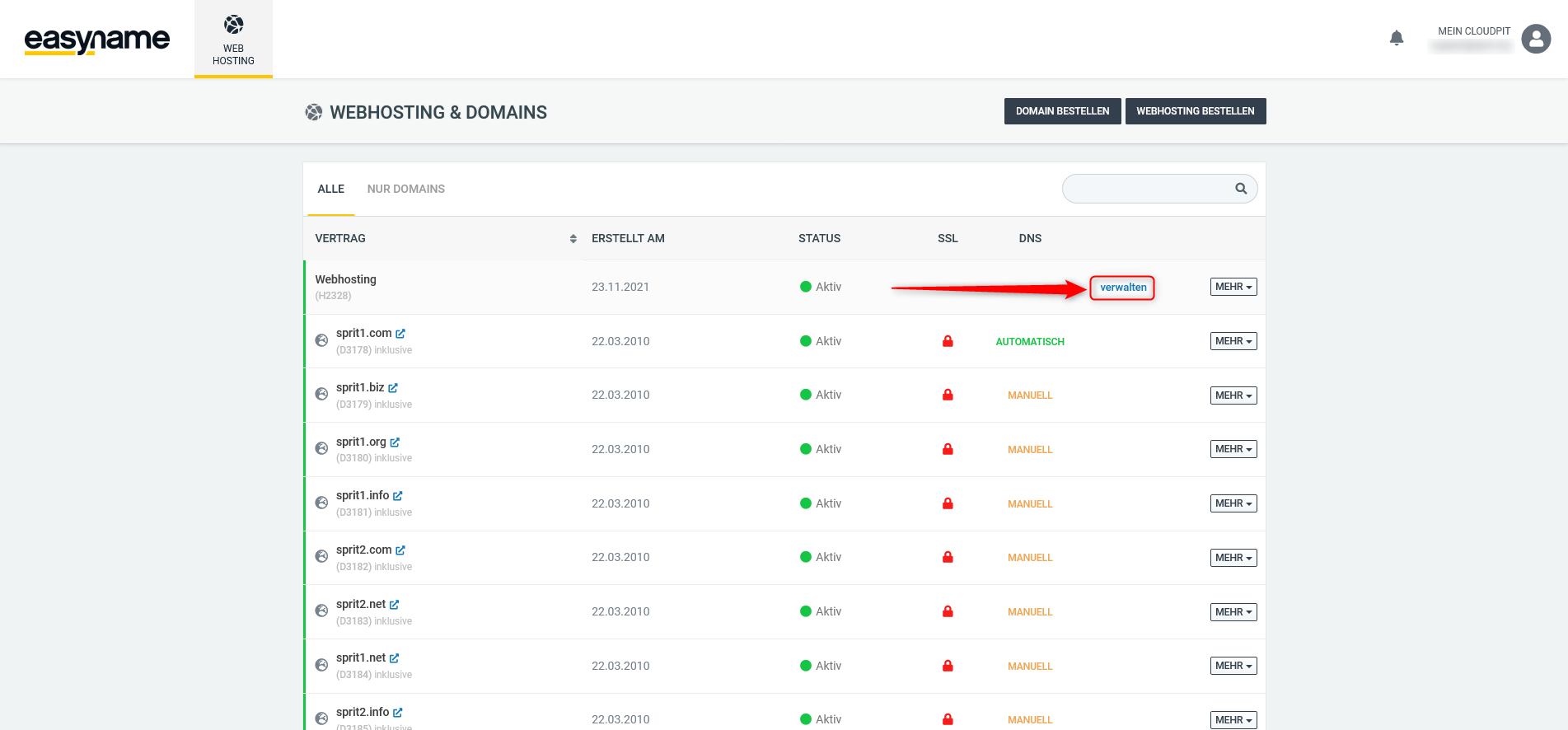 Then click on the "E-mails" submenu in the left menu, select the "E-mail addresses" menu item and click on the "Create e-mail address" button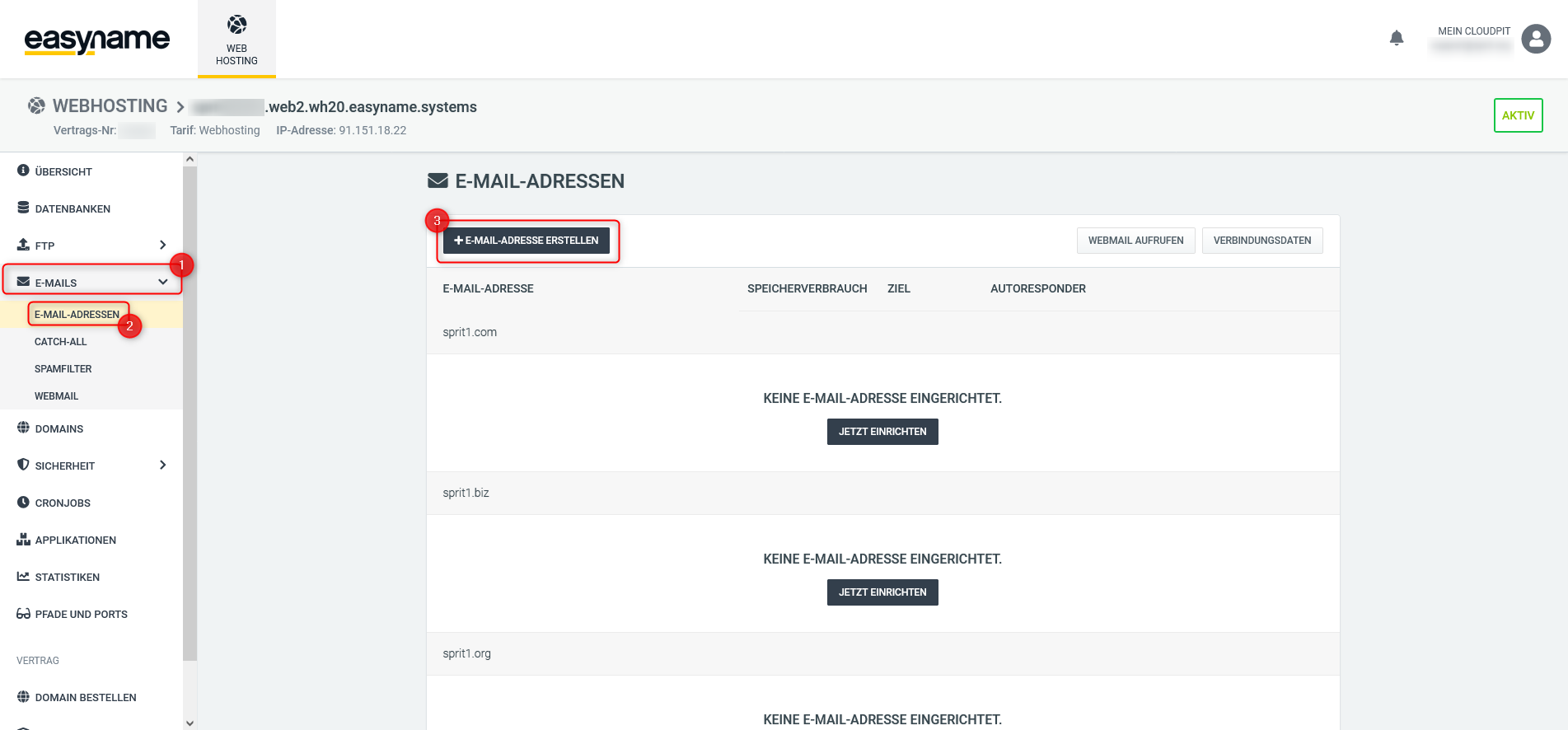 ---
Enter the e-mail alias and select the associated domain
Activate whether e-mails should be saved in a mailbox (for retrieval via webmail or e-mail client) or simply forwarded to your existing e-mail address. It is also possible to carry out both actions.
Set a password for logging into webmail and retrieval via email client. A randomly generated, secure password is generated by clicking on the key symbol.
Define how much memory the corresponding mailbox may use at most.
[For forwarding only] Enter the e-mail address to which the e-mails should be forwarded.
Feedback zum Artikel:
Enthielt der Artikel die Informationen, nach denen du gesucht hast?