Please note that Let's Encrypt certificates are only available with a paid web hosting plan.
In the Controlpanel under Domains and then under Subdomains you can manage your Subdomains.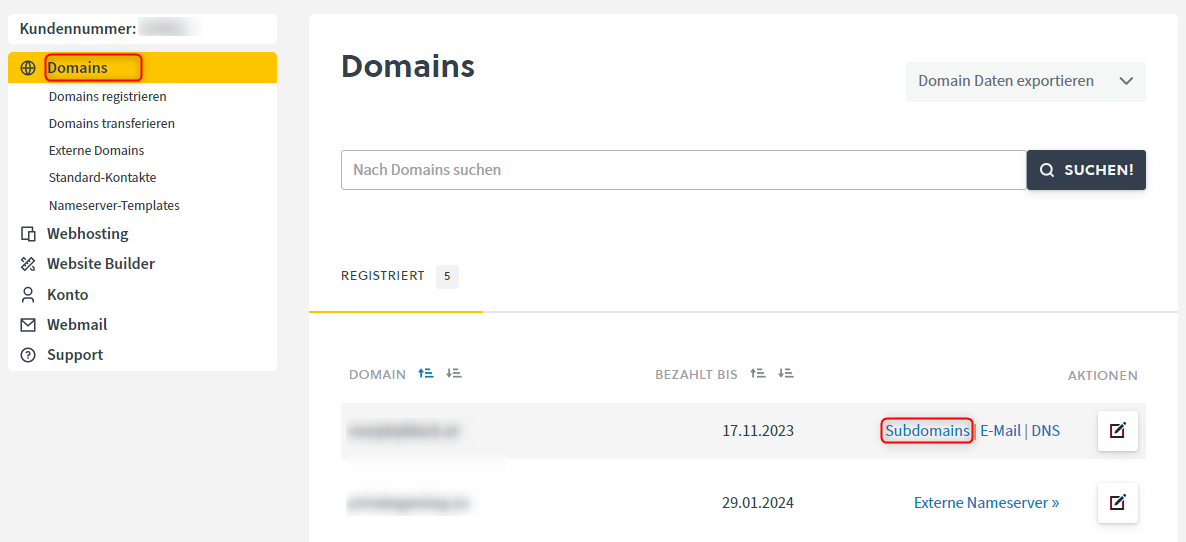 In the Subdomain Administration, you can click on the desired subdomain on the right at HTTP. A new field will now open where you can activate the certificate using a slider. You can also use the second slider to activate forwarding from HTTP to HTTPS.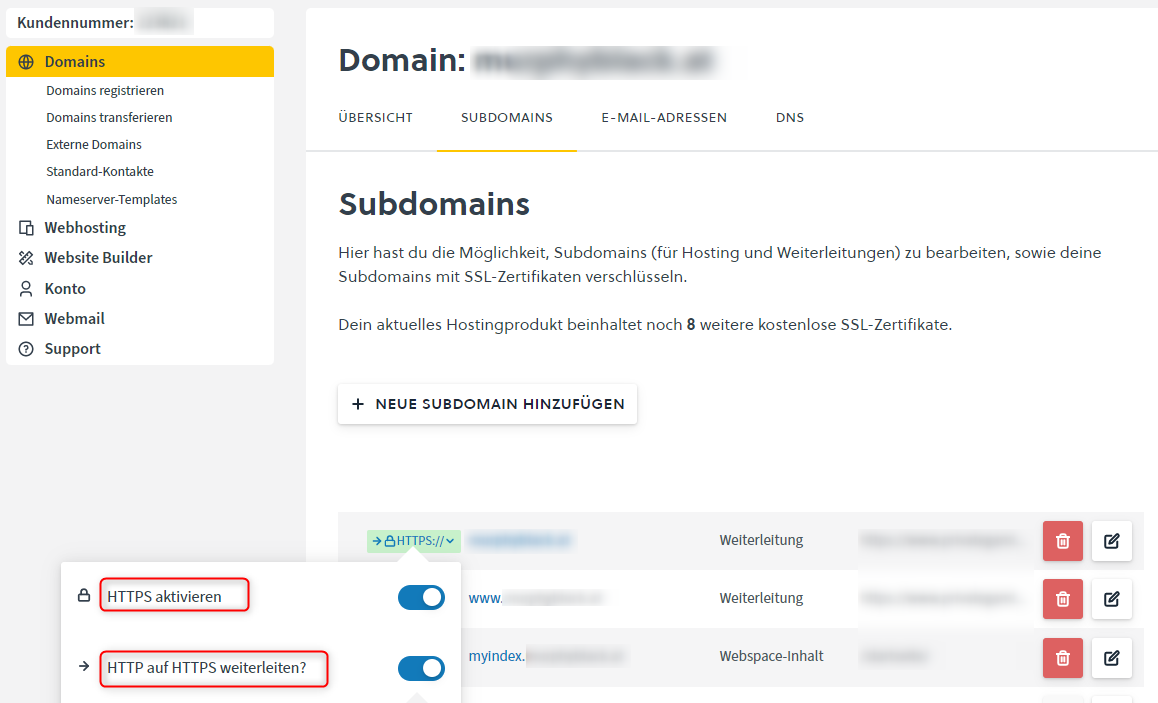 After activating this option, you will also have the option to choose the type of forwarding:
HTTP 301: Moved Permanently
HTTP 302: Found or Moved Temporarily
HTTP 307: Temporary Redirect
HTTP 308: Permanent Redirect
We recommend using permanent 301 or 308 redirects if you just need to change the protocol. The 302 and 307 redirects should only be used if their destination should only be accessible temporarily via this URL (subdomain).
The activation of the SSL certificate can now take up to 5 minutes. The SSL certificate is then activated on the selected subdomain.
The certificate will automatically renew after the it expires.
Feedback zum Artikel:
Enthielt der Artikel die Informationen, nach denen du gesucht hast?