You can change your email address in the Controlpanel. Please note that if you change this, you will need to log in to the Controlpanel with the new email address the next time.
Arrived in the easyname Controlpanel, you can view the current e-mail address under Account and then under e-mail address change and save your new address.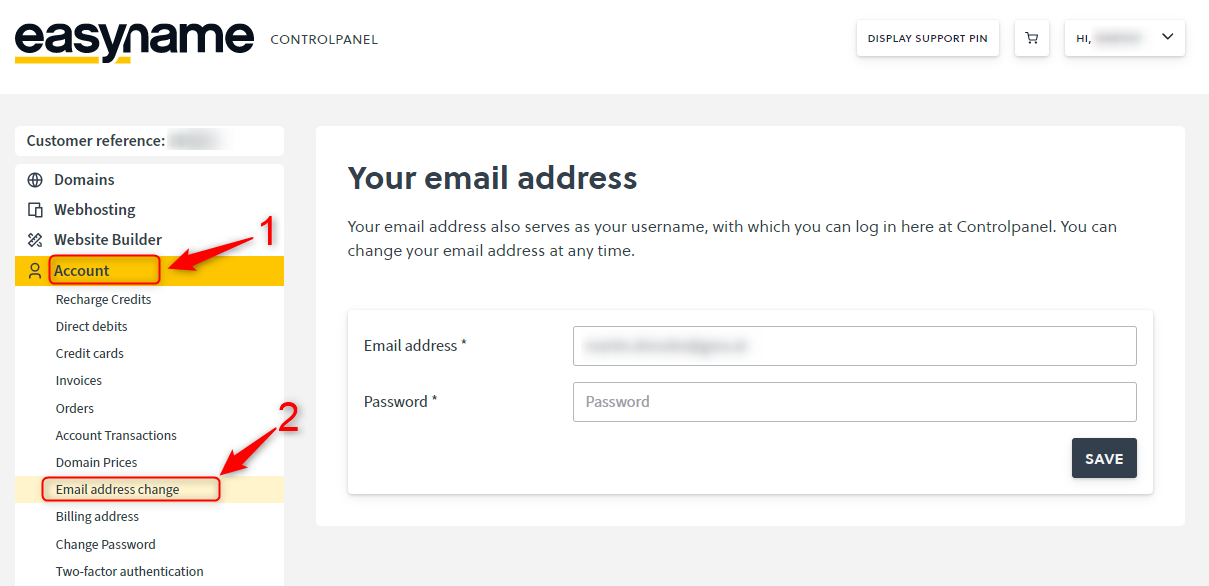 In order to change the e-mail address correctly, you must enter your current password in the field below.
All system messages from easyname will also be sent to the new email address.
If you do not have access to the easyname control panel, we can change the email address manually. To do this, please send us an email with the new email address and your customer number with a copy of your Passport to support@easyname.com