You can store the termination of your domain in the easyname control panel.
Please note that the cancellation is only deposited and only takes place when the domain expires.
If you cancel your domain upon expiry, it will still be available until the expiration date, but certain actions can then no longer be carried out (e.g. change of owner, domain update, etc.).
How do I cancel my domain
In the control panel, first click on the Domains tab on the left. Here you then select the domain you want to cancel and go to the white Manage icon on the far right.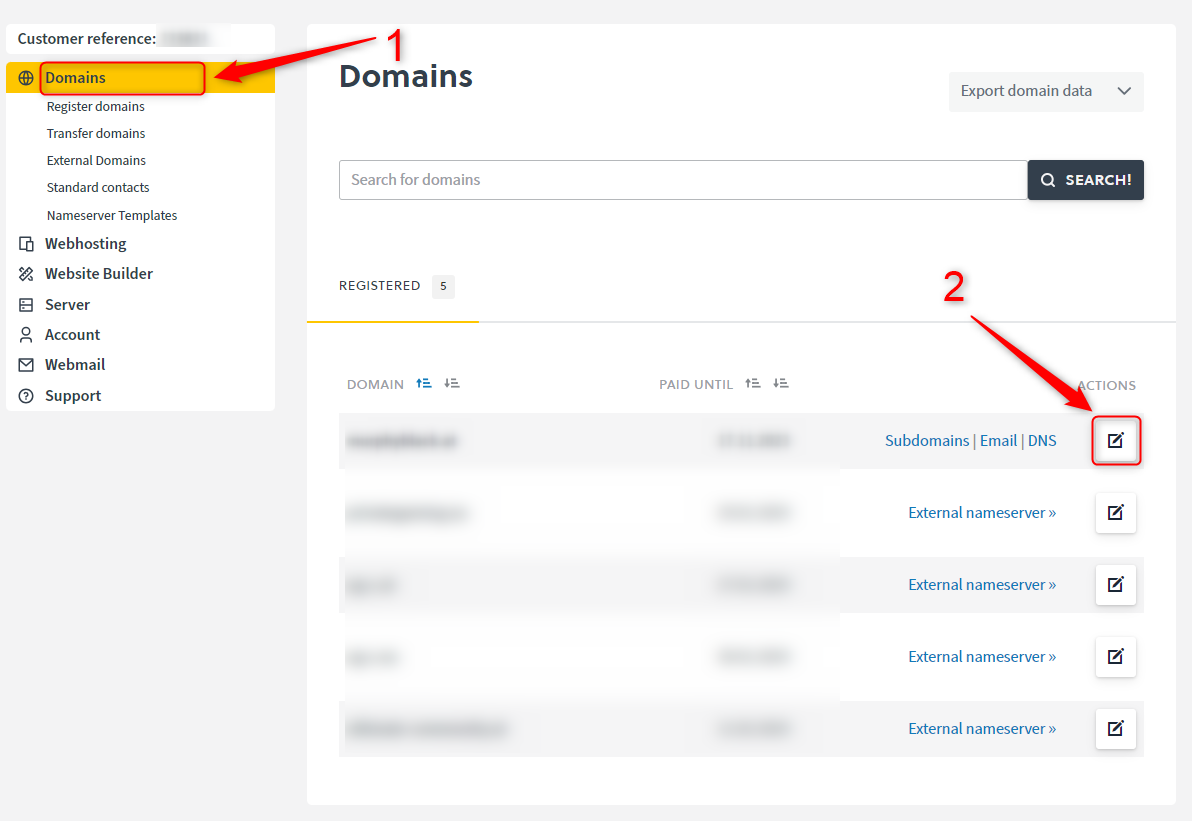 You have now reached the domain overview. Here you will find all the important information about your domain.
In order to file the cancellation, click on Cancel domain at expiration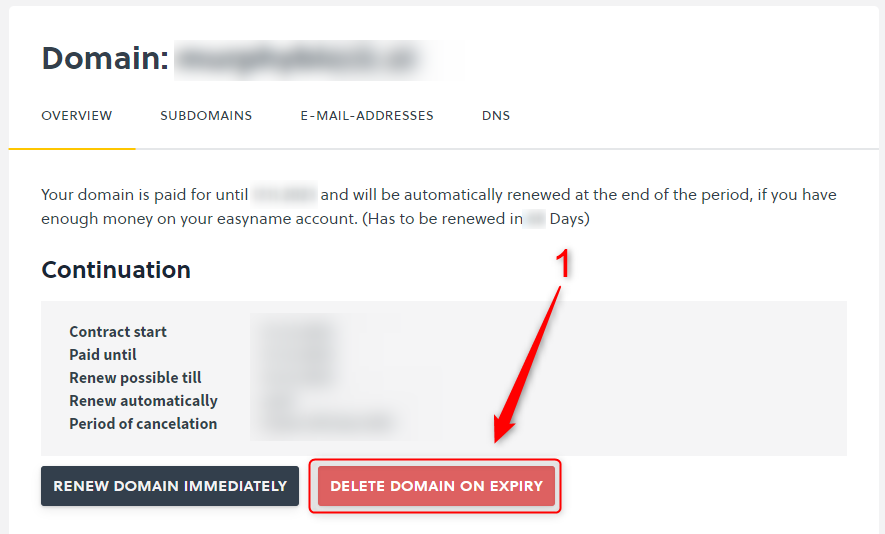 Cancel a domain cancellation
If you want to revoke the cancellation of your domain, you can do so until the domain expires. A revocation after the expiry date varies depending on the domain extension (TLD). You can find the info for your domain extension on the cancellation screen when you submit the cancellation.
If you want to cancel the cancellation of your domain, you can initiate this with the corresponding button in the domain overview.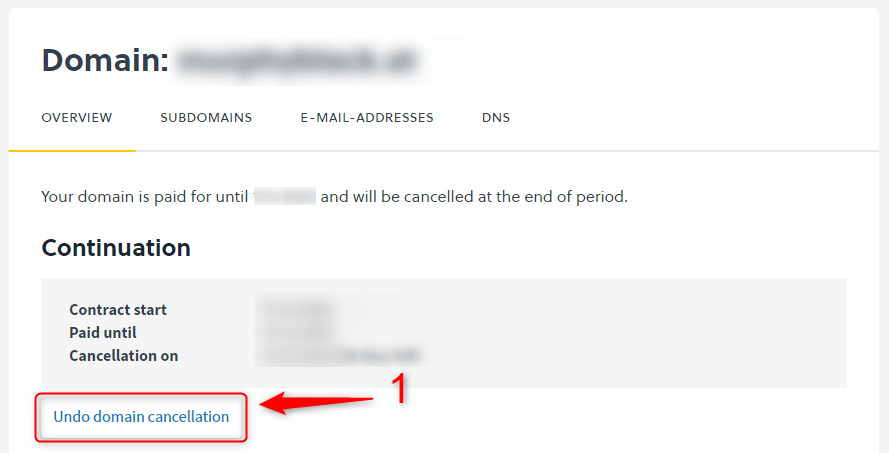 Feedback on the article:
Did the article contain the information you were looking for?