Website not available: 8 most common causes and their possible solutions

Lesedauer
4
Minuten
Disaster: Your website cannot be opened, and you are slowly panicking because your customers do not get information, potential new customers cannot open your site and your online shop cannot sell anything … Do not panic!
The easyname support team is often approached by customers with this issue: "My website is not available, what should I do?" We will show you the most common causes and solutions to get your website up and running quickly. In this post, we list the eight most common reasons why our customers turn to us saying: My website is not available.
1. Check your internet connection
2. A typo in the domain name
3. SSL certificate
4. Owner verification
5. Deleted domain
6. Unconnected external domain
7. Incorrectly connected external party
8. Proxy settings
1. Check your internet connection
Maybe it is not just your own website that you cannot open, but all other online services are unavailable. In such a case, you need to check that your internet connection works without any restrictions. In order to rule out a network or hardware problem, it is best to test on another terminal to see if your website is available. A test with another browser can also help.
2. A typo in the domain name
Did you spell the name of the website correctly? Even a small typo can cause a fast pulse when you think that your website is unavailable. Therefore, check whether, for example, you have not misspelled a letter in the URL or made another typing error.
You can also register an "alternative domain" and redirect it to the correct domain.
3. SSL certificate
Our colleagues from the support team have the experience that the cause of the unavailability of the website is often an invalid SSL certificate. Then the web browser is set up to open only secure pages via https://. Such security settings are possible either through the configuration of the web browser or through the add-on. If you then try to open your website via http, your internet browser will redirect you to https and a security warning will appear on the screen. You can work around this problem relatively easily even without an active SSL certificate, by running it via web proxy (for example (hidemyass)). But it does not work automatically with every web proxy server. If this does not work for the first time, try other web proxy just to make sure.
The real solution to this problem is to activate an SSL certificate so that your website can be launched normally anywhere in the world. Here you will find our certificates Rapid SSL and Rapid SSL Wildcard SSL certificates. As part of our hosting tariffs, you will even receive a free Let's Encrypt certificate for all your websites. Our web hosting tariffs
4. Owner verification
Our support team colleagues also often encounter that in case of ICANN domain suffixes (for example: .org,. com, .net) it is often forgotten that the domain owner must also be verified. Without this, the domain services will be deactivated, there is no longer a name server stored for your domain and your domain and thus the website can no longer be launched.
The solution to this problem is to simply click on the link in the relevant e-mail and confirm it.
If the e-mail address to which the confirmation e-mail was sent no longer exists, a change of owner is required. This is the only way how a new e-mail address can be entered. Then we can send a new link to the new e-mail address via the register.
Does it look complicated? But it is not. Contact our support team. We are here for you and we will help you.
5. Deleted Domain
Another reason for the "website not available" error message is deletion of the domain. However, if too long time elapses between deleting and restoring a domain, it may happen that no DNS records will exist any more and the standard records will be valid again. You will find out when you want to open a domain, and the message "parked domain" will appear on the screen.
The solution is to restore the records. There are two ways to do this:
If you have easyname hosting, you need to restore the domain connection to the web space folder or kit in the subdomain settings.
If you do not have easyname hosting, you need to restore previous DNS records. However, since we do not store DNS history, we do not know the previous records and therefore, unfortunately, we are unable to restore them.
6. Unconnected external domain
If you installed the Easy Install App and it failed for some reason, the corresponding subdomain will also be deleted. One reason may be, for example, that the producer has changed the installation procedure in the new version and the logic used during installation no longer works.
Reinstalling can help – possibly with an older version number. You can create the missing subdomain directly during installation via the Easy Install App (item: "New subdomain").
7. Incorrectly external party
Our support team often encounters the case that we are shown an external page via an A-record, but it is not connected to us as an external domain. It then points to a blank, or more precisely, to one IP address among the thousands of subdomains in our hosting, and therefore it is not possible to assign it only via an IP address.
8. Proxy settings
The unavailability of your website may also be due to a configuration error. To resolve this issue when opening a website in Chrome browser, we offer the following solutions: Check your Proxy settings and click on "Advanced Settings." Scroll down to "Network" and select "Change Proxy Settings". Click on "LAN Settings", click on "Automatically Detect Settings" and confirm "OK". Then click on "Content Settings", select "All Cookies and Website Data" and click on "Clear All".
Was it a lot of information? We hope to have solved your problem by this post on our blog. If you have tried everything and your website is still unavailable, contact our support team. They will be happy to help you and do everything possible to make your website available again quickly.
Here you will find all the information on how best to contact our Support Team: easyname Contact Details
By the way, the "website not found" error code is 404. In addition to this, of course, there are other error codes. If you want to learn more about this, check out our FAQ on HTTP Error Codes.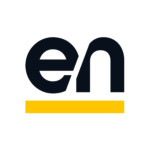 easyname is an Austrian provider of web hosting and domain services based in Vienna. Our company has been operating successfully since 2006 in Austria and in the meantime also in many other countries all over the world.
https://blog-static.easyname.com/2021/02/02180801/Website-nicht-erreichbar.jpg
750
2000
easyname
https://www.easyname.com/blog/wp-content/uploads/2022/08/easyname_logo_default.svg
easyname
2021-02-16 08:56:34
2021-02-16 09:59:15
Website not available: 8 most common causes and their possible solutions