Your own VPS for new projects!

Lesedauer
3
Minuten
In recent months, our team has worked intensive to expand easyname portfolio with a new product – VPS (Virtual Private Server). The initial survey provided some important information and showed us what you consider to be extremely important for VPS products.
Such important features such as performance, scalability and flexibility appeared most frequently in the survey. Our new VPS platform meets these requirements and is also available at attractive prices. See for yourself, from now on you will find our VPS products on our website.
The advantages of virtual servers
Unlike physical servers, virtual servers can be scaled more easily and quickly and at the same performance, they generate lower operating costs. Virtual servers can be created quickly and, if necessary, they can be equally quickly deleted again. In our last post, we summarised in detail the benefits of virtual servers and showed comparison with a dedicated server.
Performance, flexibility and scalability
Start with resources that meet your current requirements. Once you need more resources (CPU, RAM or SSD storage), you can easily upgrade to a more powerful server with a few clicks on the control panel. A restart is not necessary, and your data will of course be retained even after the upgrade.
You will receive dedicated IPv4 and IPv6 addresses for each VPS, which will remain permanently assigned to your server. If necessary, you can add additional IPv4 addresses as addon.
Our virtual servers are operated exclusively on SSD hard drives and run on the latest hardware generation of Dell PowerEdge servers. Extensive DDoS protection ensures that your server can withstand a cyber-attack and you will still have it available.
Full control and freedom
With your own server, you gain complete control over the system. As an administrator (or root), you decide what runs on your server, while remaining completely free to use tools, various web technologies, as well as programming and scripting languages.
The right VPS for your project
Server requirements are often so multifaceted that it is sometimes quite difficult to choose the right option. With our various VPS categories, we would like to help you as much as possible in this decision.
For each use case, you will find a server with optimal allocation of resources.
CPU Optimised for computer intensive use
General Purpose for broad areas of deployment
Memory Optimised for intensive RAM use
You have the following operating systems available
Your server allows you to choose among different operating systems. You always have the current version as well as one or two older ones.
Linux VPS
Debian 10.0 / 64 Bit
Debian 9.0 / 64 Bit
Debian 8.0 / 64 Bit
CentOS 8 / Minimal / 64 Bit
CentOS 7 / Minimal / 64 Bit
CentOS 6 / Minimal / 64 Bit
Ubuntu 20.04 LTS / 64
Ubuntu 18.04 LTS / 64
Ubuntu 16.04 LTS / 64
Windows VPS
Windows Server Standard (Core / Semi Annual Channel)
Windows Server 2019 – GUI – English
Windows Server 2019 – GUI – German
Windows Server 2016 – English
Windows Server 2016 – German
You can change the operating system at any time via the server control panel or reinstall it at any time with one click.
Useful Addons
For even greater convenience, add useful add-ons to your server such as automated backup or screenshot (one-click manual backup). Then you no longer have to worry about securing your data yourself and you will benefit from a professional backup solution.
P.S.: Soon you will have the Plesk Obsidian addon, which will allow you to easily manage websites or applications on your server.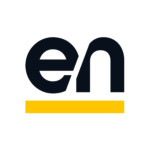 easyname is an Austrian provider of web hosting and domain services based in Vienna. Our company has been operating successfully since 2006 in Austria and in the meantime also in many other countries all over the world.
https://blog-static.easyname.com/2020/12/01133002/VPS-Produktvorstellung-Blog-Image.png
750
2000
easyname
https://www.easyname.com/blog/wp-content/uploads/2022/08/easyname_logo_default.svg
easyname
2020-10-12 12:10:35
2021-02-08 10:42:47
Your own VPS for new projects!