VPS or Dedicated Server? What's the difference?

Lesedauer
4
Minuten
Virtual private server (VPS) is a powerful virtual server for your projects that require high technical requirements and flexibility. Are you a developer looking for the perfect environment for your deployment? Do you have an e-shop and want a server with maximum performance? Or you like to play and look for a game server for TeamSpeak while playing Minecraft or Call of Duty. In this article, we will address the question of what the difference between a virtual and a dedicated server is.
What is the difference between VPS and dedicated servers?
You have to choose between a VPS (Virtual Private Server) or a dedicated server. What suits you better? Unfortunately, this question cannot be answered in general. Owning a server – whether a VPS or a dedicated server – always means that you must have the appropriate know-how and continuously invest your own work as well. In this post, we want to provide you with tips to help you make a decision. Whether a VPS or a dedicated server, one thing matters: You should have technical knowledge and well-founded expertise in the field of server administration.
What do we need a server for?
website hosting
computer and user management
sharing files and e-mail folders
providing space for downloaded files
sharing databases and programs
and many other options
In order to make the difference between a VPS and a dedicated server clear, let us first explain what a VPS is and what a dedicated server is all about. Finally, we will add a short summary.
VPS: own instance – shared hosting
VPS is a virtual server operated on a dedicated hosting system. The physical server is divided into several separate virtual servers. It is also referred to as vServer or cloud server.
VPS is software running on a hardware element – on the main server. Multiple VPSs are installed on the master server to share its performance. Each VPS user has a precisely defined part of hardware resources available set up by the host in a virtual environment. The VPS has its own IP address and can be configured like a real server.
As with traditional web hosting, in the case of VPS, the host system is used by several customers. However, VPS is not only a repository, but it is also a separate instance that provides guaranteed computing power always according to the ordered tariff.
The advantages of VPS:
VPS servers are fast and convenient.
You are the boss of this system and you have full control over it: You can configure, manage, restart or shut it down all by yourself.
In addition, the VPS solution is flexible, as you can use various options.
You share a physical server with far fewer people than with shared hosting, which ensures greater security and better performance.
This also means: the user has some responsibility for the security and maintenance of the VPS, so in addition to administering the servers, he must also be familiar with Windows and Linux operating systems. Above all, security and data backup must be considered. The most common use of a VPS is to host a website if the web hosting offers too little space.
VPS is best suited for:
creating your own website and as a
data server
e-mail server
gaming server
private cloud storage
testing system
server for calendar and tasks
communication server (VoIP calls or chatting)
After all, it depends on you what you want to install on the VPS. For a normal website, regular web hosting is usually enough, for special requirements, where web hosting reaches its limits, it is advisable to have a VPS. For example, with web hosting, the number of databases may no longer be sufficient, or the server may not be configured for the intended use.
VPS offers you less dependence on the host than regular web hosting, because, for example, you can install a PHP version on the VPS. Now let us look at dedicated servers and their options:
Dedicated server: your self-contained server
Unlike a VPS, a dedicated server is a "true, full-fledged" server that is not shared with other customers. Only you have the entire computing power (RAM and connection power) that you can use in your project. Compared to a VPS, a dedicated server also has completely different parameters such as the computing power or storage capacity. Of course, the fact that you have hardware exclusively for yourself is also reflected in the costs. Therefore, a dedicated server pays off when such performance is really needed – for example, for e-shops, complex websites with high traffic, large amounts of data or large databases.
A dedicated server also requires the user to know about administration, for example, to be able to handle updates.
The advantages of a dedicated server:
The highest possible flexibility and freedom in setting up the server.
Lots of hard disk space, strong CPU performance and large RAM.
As in case of a VPS, the dedicated server has its own IP address.
Apart from that, a dedicated server also offers you high security and data protection.
In addition to the total available capacity, such as memory or connection, you will also enjoy significantly shorter storage times.
What is a dedicated server suitable for?
A dedicated server is always recommended when you constantly need large resources for an application or task. Companies like to use a dedicated server even if they do not want to store sensitive data on shared servers.
Examples of using a dedicated server:
web server for complex websites with high traffic
database server
VPN server
VPS or Dedicated Server?
VPS is the optimal choice if web hosting does not offer you enough performance, but a dedicated server would be too big. Compared to hardware servers, you enjoy high flexibility with VPS, because the entire server runs on virtualised hardware. In this way, the image of the whole system can be created and transferred when moving. You are much more flexible than with a dedicated server.
A dedicated server is much more expensive than a VPS. But already with one VPS you can do almost everything you could with a full-fledged server. At the end of the day, compared to dedicated servers, VPS is a price blockbuster among servers and thus a very good entry into this world. If you do not want to take care of backups or snapshots on your VPS yourself, you can order the necessary Add-ons from us, which will do it for you.
You can find more information about our VPS here: https://www.easyname.com/en/server/vps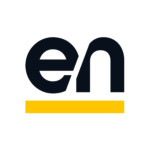 easyname is an Austrian provider of web hosting and domain services based in Vienna. Our company has been operating successfully since 2006 in Austria and in the meantime also in many other countries all over the world.
https://blog-static.easyname.com/2020/12/01132812/BlogHeadUp_VPSvsDedicated_.png
750
2000
easyname
https://www.easyname.com/blog/wp-content/uploads/2022/08/easyname_logo_default.svg
easyname
2020-10-05 17:23:46
2021-02-05 14:17:48
VPS or Dedicated Server? What's the difference?