VPS: How to use automated backups and snapshots?
Lesedauer
3
Minuten

When configuring our VPS products, in addition to RAM, CPU and the required SSD storage space, you can also add important add-ons such as automated backups and snapshots.
In this article, we will show you how to simplify and speed up your backup and snapshot strategy. See how easy it is to use these add-ons and what steps need to be taken (no worries, there are really not many). You will see the benefits of automatic backups and snapshots.
Automated backups and snapshots as add-ons on your VPS
The basic rule is that you should always have a backup of your data. It does not matter whether you are a software developer or administrator of many websites, a small or medium-sized company with its own website or e-shop, or a gamer: everyone must be aware of the importance and security of their own data.
When everything is online, there is always a risk of your data being compromised by hackers. Therefore, it is essential to have your data backed up and to have a rescue plan.
Brief information for everyone who has not done backup yet: Thanks to backup, copies of all your important data will be stored in another storage. If necessary, a few simple steps are all you need to restore them. If terms like command line do not ring a bell to you, you will love these add-ons. If you already know manual backup, we will show you how comfortable it is with our VPS extensions and you will praise them 🙂
VPS: How to easily handle automated backups
By using our automated backups, you will no longer have to worry about regular manual backups. If necessary, you can restore your backup as a whole or install it as a device, i.e. plug it into the system as a hard drive or storage drive.
This add-on contains full and incremental backup.
What is the difference between these two backup methods?
Full backup – contains all your data at a specific point in time. The last backup you have available is always a full backup.
Incremental backup – unlike a full backup, only data changes made since the last backup (full or incremental) are saved.
You can order automated backup right when configuring the VPS as an add-on or additionally expand your virtual server with this element.
First you must log in to the easyname control panel. Click on the server and then on the login. Now you are in our cloudpit. Click on the Box symbol in the menu on the left. Now you can see on the panel all created full and incremental backups, which are regularly and automatically performed by your server. You can then restore backups or use them as a storage unit via Actions.
Snapshots – the way to secure and recover your data
Why is it good to use the Snapshots extension as well? You can create a manual backup of a working system before major server restructuring. If necessary, you can restore the previous state with one simple click. With us, you have the option of having up to 5 images of your server taken. You have them available for another 7 days, and then they will be automatically deleted.
You cannot install snapshots; secure data can only be restored via cloudpit.
Using VPS snapshots is easy
Log in to the cloudpit and click on the circle with a dot in the left menu. If necessary, you can click on "take a snapshot" at any time to take a snapshot of the current state of the entire system. In the panel you can then see the snapshots taken, the date and time they were taken, as well as the date of the planned deletion. You can restore or manually delete snapshots via Actions.
Upgrades

If you have booked your VPS without add-ons (backup and snapshots): You can easy add them as an upgrade to your virtual server in your control panel. How it works?
To perform the upgrade, click on Server in your easyname control panel and then on Details next to the login. There you have the possibility not only to expand your VPS with add-ons, but also to upgrade your previous VPS configuration.
Your easyname team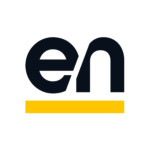 easyname is an Austrian provider of web hosting and domain services based in Vienna. Our company has been operating successfully since 2006 in Austria and in the meantime also in many other countries all over the world.
https://blog-static.easyname.com/2020/12/01133814/Zalohy-a-snapshoty_SK.png
750
2000
easyname
https://www.easyname.com/blog/wp-content/uploads/2022/08/easyname_logo_default.svg
easyname
2020-11-11 17:54:02
2021-02-05 14:14:35
VPS: How to use automated backups and snapshots?