How to attract more visitors to your website

Lesedauer
4
Minuten
So you have created a great new website that you want to show off to the whole world but you don't know how? Here are 5 tips that will help you to attract more visitors to your website.
You've done it, your own website is finally online! You're only too happy to show the world all the fantastic things that you've created. But once you start looking for the right ways to attract visitors to your site you may soon find that you're inundated with vast amounts of information.
Below, we would like to offer you a way out of this jungle of information and give you at least a brief overview of some key steps.
---
1. Content is King
Of course, this is the top priority: content is King! Major search engines, especially Google, are attaching more and more importance to high-quality content. The days of simply having to pack in as many keywords on a page as possible in order to show up at the top of the search results are long gone.
Therefore it is necessary to focus on the content and to carefully consider what content would be valuable and interesting for the visitors of your website. You may even intentionally leave out anything that's not relevant. This doesn't just apply to news and blogs, but also to all other kinds of websites: A meaningful, understandable product description in an online shop adds more value than stringing together a load of keywords.
High-quality content doesn't just fare better when it comes to search results. The better the content, the more likely your website will be shared with social networks and linked to from other sites. In turn, all of this generates more attention. Visitors are likely to come back, if they like what they see and read.
Tool-Tip: If you're looking for relevant topics for your website, Google Trends is a great starting point. It will show you the latest trending search topics and it also shows you how often a specific topic or term is searched for in your country.
2. Optimise your website for search engines
By creating relevant content, you've already laid the foundations for your website being found using search engines. But of course, when it comes to search engine optimisation (also known as 'SEO'), there is a lot more that you can do.
In this respect, you should pay attention to data that needs to be located in a website's source code in order to provide search engines with additional information. This not only includes the notorious 'meta tags' (e.g. 'description' or 'robots'), but also – and mainly – 'structured data', which can include much more information.
Tool-Tip: If you use the Google Search Console for your website, you not only receive a performance report and an overview of errors. You also get lots of suggestions for how to make improvements. You can also submit a sitemap to Google for indexing.
General information about your company is also important, especially if you run a shop or a pub, for example. For each search engine, you can not only specify the URL of your website, but also the phone number, opening hours, photos and more.
Tool-Tip: In the case of Google, this is called 'My Business'. The information provided here can also appear in other services, e.g. Google Maps.
The deeper you get into it, the more you will find that search engine optimisation can be very extensive and time consuming. There's a reason why there are quite a number of sometimes expensive tools and agencies who solely provide these services. But don't be discouraged by this – every little improvement goes a long way!
3. Don't forget mobile devices
Of course, we are still a long way from having everything covered. Another key factor is making sure that your website is displayed correctly on mobile devices. That's why Google made 'mobile-first indexing' a standard from the beginning of July 2019. This means new websites are now browsed and indexed by Googlebot for smartphones. It's not just experts but also Google itself that recommend switching to 'responsive designs' – meaning that the website optimally adapts to each device which is used to view it.
You can test whether this is generally the case for your website, by using your smartphone or your tablet. Can you read through everything in a way that makes sense? Does the menu work well? Does the layout adapt to the available display area? How long does it take for the website to load?
Whatever's good for visitors is also good for your search engine ranking – so it's a win-win situation.
4. Use social media
The targeted use of social media can also make something of a contribution to increasing visits to your website. Having already created great content, it makes a lot of sense to share it via as many channels as possible.
Depending on the content and topic of your website, you can do this on Instagram, Twitter, Facebook, Pinterest, YouTube etc. in order to reach as many people as possible. However, you should definitely pay attention to the features of each service. As an example, you can only post a maximum of 280 characters on Twitter, whilst on Instagram, direct link links are only possible in the biography section.
But overall, you shouldn't get too carried away – today, only limited increases in traffic are possible, as almost all social networks are increasingly relying on paid advertising. Which brings us to our last point.
5. Advertise
Regardless of whether it's search engines or social media – the number of visits generated by all the free measures outlined above is on the decline. By contrast, the number of visits which take place thanks to paid ads is on the increase. Even by spending just a small amount of money, you can get much more out this than what would ever be possible for free.
Tool-Tip: In any case, we would of course recommend advertising on Google ('Google Ads'). These are especially the well-known text ads that show up in the search results. Your ads will only appear in search results for the search terms you provide ('keywords').
The same applies to social media ads. For example, on Facebook, 25% more clicks are currently being generated than last year, with only 8% more being invested. And here again, it's generally easy to create simple ads.
If you run an online shop, you can also use 'affiliate networks'. This is where others promote your products and receive commission if they make sales.
---
So by combining different approaches, you can really achieve a lot. Even if you only apply some of these tips, you'll notice a difference in the long run!
P.S.: As always, each of the points described is far more wide-ranging than we have been able to cover in this brief overview. So let us know if you're especially interested in one of these topics and would like to read more about it on our blog! You can reach us at blog@easyname.com – we look forward to hearing from you!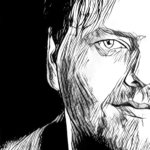 Bernhard Ehn, BA is our innovative marketing and communications expert who has been helping to shape the industry for more than 20 years. He has extensive experience in creating, developing and optimizing ads, corporate identities, websites and content. Many advertisement-types and methods devised by him are now among the industry's standards. As a lecturer, he also teaches at the St. Pölten University of Applied Sciences. Privately, he actively engages in charity and loves singing, music, design and art.
Experience in keywords: creation, editing, branding, content marketing, social media marketing, performance marketing, SEO, SEM, corporate identities, incentivisation, above-the-line, below-the-line, websites, webdesign, webhosting, domains, etc.
https://blog-static.easyname.com/2020/12/01132443/besucherinnen.png
750
2000
Bernhard Ehn
https://www.easyname.com/blog/wp-content/uploads/2022/08/easyname_logo_default.svg
Bernhard Ehn
2019-07-31 21:00:21
2021-02-05 15:23:53
How to attract more visitors to your website